Topics
This post covers the fourth lecture in the course: "The Transformer."
The transformer architecture revolutionized NLP and has since made substantial inroads in most areas of deep learning (vision, audio, reinforcement learning…). This lecture will cover substantial ground that will be foundational to the rest of the course. Please plan to devote sufficient attention (no pun intended) to this material.
Lecture Video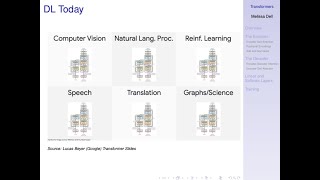 References Cited in Lecture 4: The Transformer and Transformer Language Models
Academic Papers
The Original Transformer
Transformer Language Models
Other Resources
Code Bases
Image Source: Vaswani et. al. (2017) Attention Is All You Need.